Personal Injury Attorney in Prestonsburg, Kentucky
Were You Recently Injured in A Car Accident?
Get the Compensation You Deserve with Help from A Personal Injury Lawyer in Prestonsburg, KY
If you've been injured and someone else is at fault, you could be due significant compensation. Get the financial compensation you deserve by speaking to a personal injury lawyer in Prestonsburg, Kentucky. The Law Office Of Timothy Parker will guide you through the legal process, including filing paperwork, working through your medical costs, and litigating your case in court.

Have you suffered a personal injury in the Prestonsburg, Kentucky area? Speak to attorney Timothy Parker about your case today.
When Should You Speak to A Personal Injury Lawyer?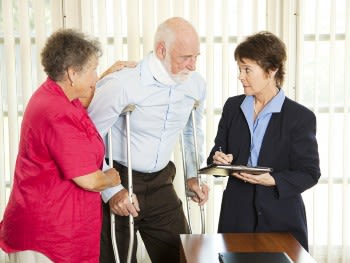 Speaking to a personal injury lawyer will give you the background information and legal resources you need to present your personal injury case to a judge. You should speak to attorney Timothy Parker if you have:
Been injured in an automotive accident where the other driver was at fault

Suffered an injury that affects your day-to-day life
Get started today by calling the Law Office Of Timothy Parker.